Top 4 Reasons to get six-month nextbike membership
04.01.2017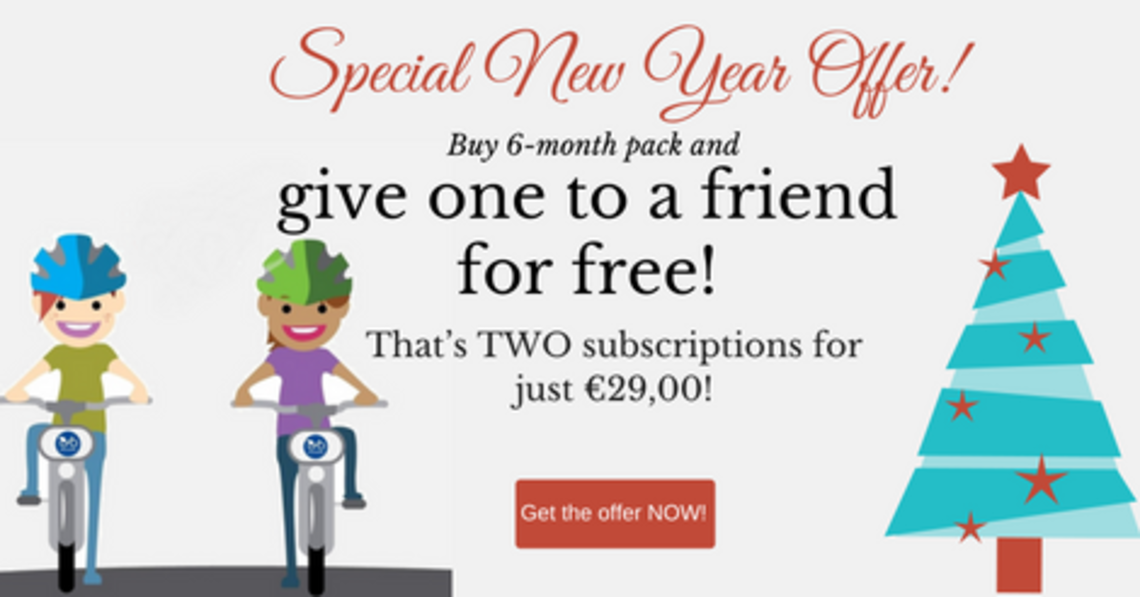 So what's stopping you? Too scared to commit? Not sure if you'll get enough use out of it? Shed your hesitations. Now is the time. Jump in head first. Make the commitment. Go ahead…. It's time to get your six month pass to Limassol's bike sharing system and give another one six month membership to a friend for free. Here's why:
1. EUROS & CENTS
1 + 1 FREE Half-Year Memberships are available for a LIMITED TIME ONLY. With a Half- Year Membership you'll get another one same membership FOR FREE! That's 2 memberships just for €29.00. Whatever way you look at it, the savings are just the beginning.
2. SKIP THE GYM
Nexbike members don't have to spend their time and money at expensive gyms. With a membership your daily commute becomes your workout, except instead of 60 minutes on a soul-crushing treadmill, you get to enjoy up to 4 hours daily cruising up and down Limassol's streets. Get to work, go out to dinner, or grab a coffee with friends all while checking off that "workout" box from your to-do list. You were going there anyway – just get there by bike!
3. FREEDOM
Upgrading from Pay-As-You-Go or Monthly Membership to a six-month Pass means not worrying about paying for each separate trip you take or pending monthly payments. Six-Month Members are already enjoying the freedom to take up to 4 hour daily rides.
4. IT'S EASY!
You just have to complete the form here with your and your friend's personal details!
For more information please call at 97-873299.