Special offer for Valentine's Day
06.02.2017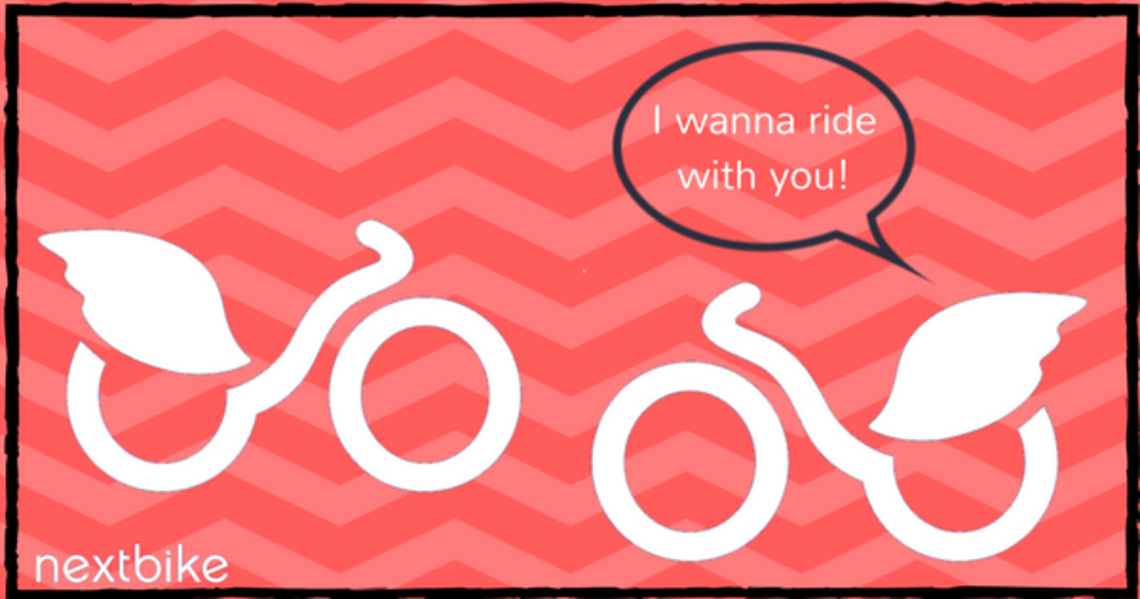 That time of the year is not far away to wake up the little love angel inside us..
nextbike never miss a chance to celebrate with you.. For Valentine's Day, offers a package for two to share it with your other half.
Buy our 6-month pack which includes 4-hour daily cycling and get the same package for Her or Him for FREE!!
That's TWO subscriptions for just €29, 00!
Could your Valentine's Day present be more special?
For AntiValentine's Friends? You can share the offer with a friend and both of you will have a Valentine then…
You just have to complete the form with your and your friend's personal information (click on the button below).
Our special Valentine's Day promotion which takes place from February 6, 2017 to February 15, 2017.
Learn more: 97-873299
*Offer applies to new and existing customers as well.
referral program