Rent & Win!!! Super nextbike Competition!!
06.04.2017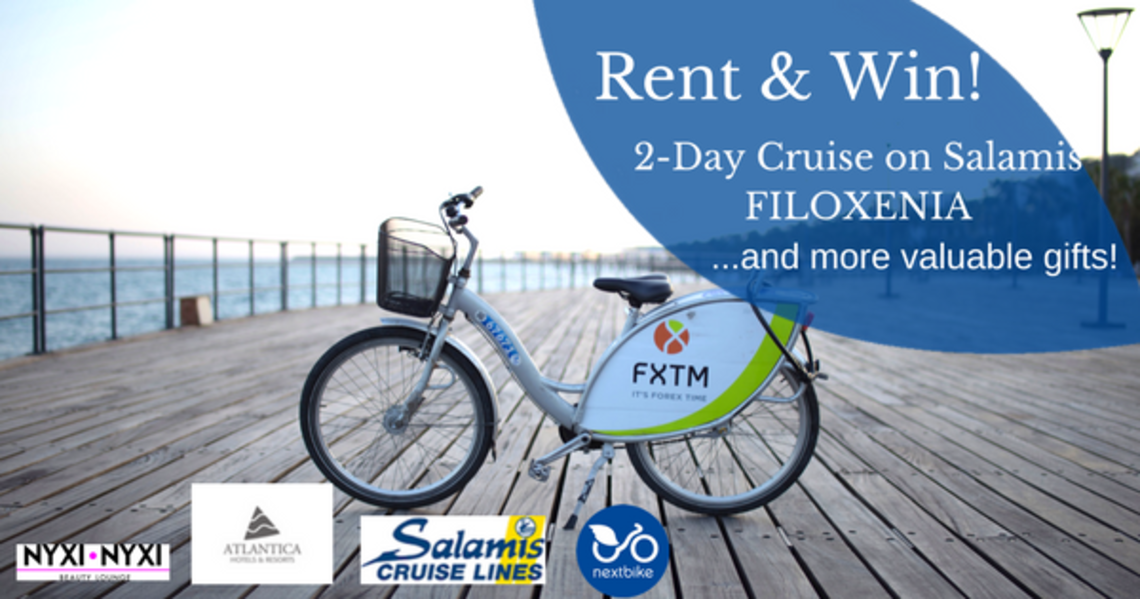 Rent a nextbike and it might be the lucky one.
Find "lucky" bikes and automatically register in the competition to
win a 2 DAY CRUISE BY SALAMIS CRUISE LINES
and more valuable gifts:
● Dinner for 2 in Thalassa Restaurant
● 45 minutes Massage by IL Mare Spa & Health Club
● Manicure & SPA Pedicure by NYXI-NYXI
● ANNUAL nextbike subscription 2Hrs per day
● Semi – Year nextbike subscription 4Hrs per day
● 1 month nextbike subscription 4Hrs per day
Have in mind that you will be able to participate in the competition once a day for the same bike. Different "lucky"nextbikes everyday!
The contest expires on 31/05/2017. Confirmation SMS will be sent to you mobile phone.
Hope you'll find your lucky day! Good luck everyone!