Easy steps to rent & return bike
14.02.2017
Registration mandatory
Register directly on the bike station terminal, via web page here or via nextbike mobile application.
Activate your user account
To activate your account you have to enter a valid payment method. Nextbike accept payment via credit card or cash
Credit Card
Submit the details of your credit card information to activate your account immediately. You will be charged the amount of €10 for confirmation purposes which will be automatically credited to your account. Our partner Worldpay guarantees the safety of your transactions with Nextbike.
Cash Payment
If you choose the cash payment method you can top up your account at any branch of the Bank of Cyprus using the following account:
BANK OF CYPRUS
Nextbike Cy Ltd
Account Number: 357016837267
IBAN: CY61-0020-0195-0000-3570-1683-7267
SWIFT CODE: BCYPCY2N
Or using new sevice CALL & GO to top up your nextbike account just with a call to 909-500-74!
Landline: € 12, 20 / per call
Mobile: € 12, 45 / per call
The amount of €13 will be credited to your nextbike account instantly!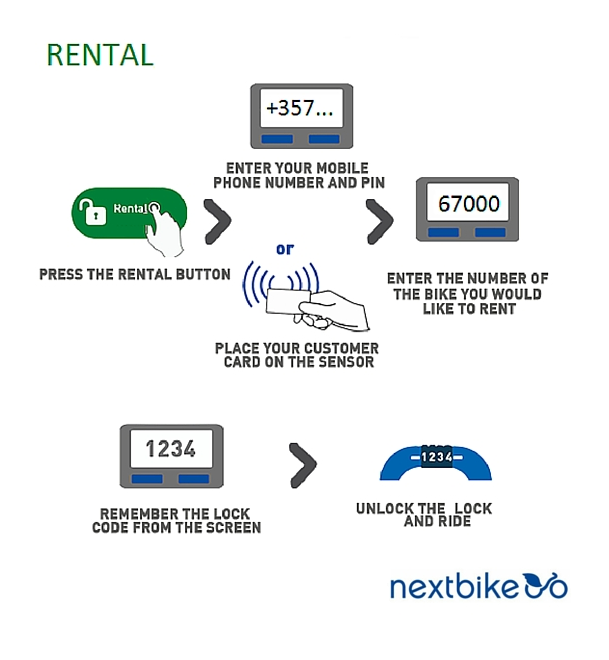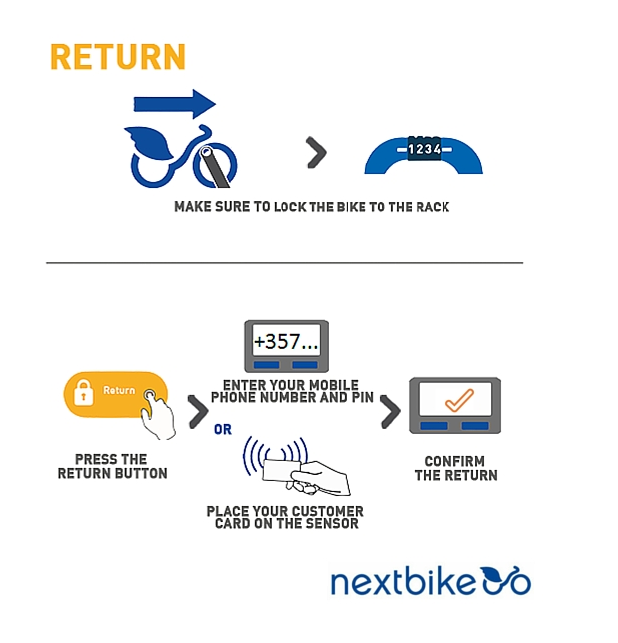 referral program