Bike share offers a greener way to get around.
10.03.2017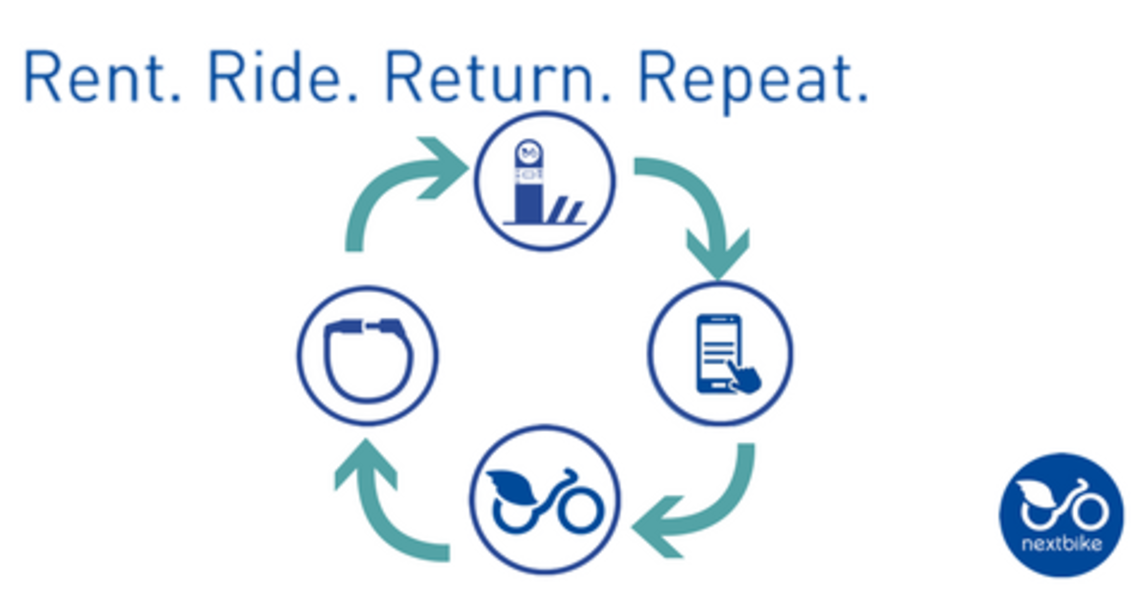 With nextbike bike share system, Riders use our free smartphone App to locate bikes available at each bike station. Once at the station, they select a bike and use the App to rent the bike.
While they have the bike, riders can use the bike's lock to secure the bike anywhere they go. When done using the bike, they roll the bike into an available spot at a bike station, and use the App to return the bike.