Euro Mobility
13.09.2017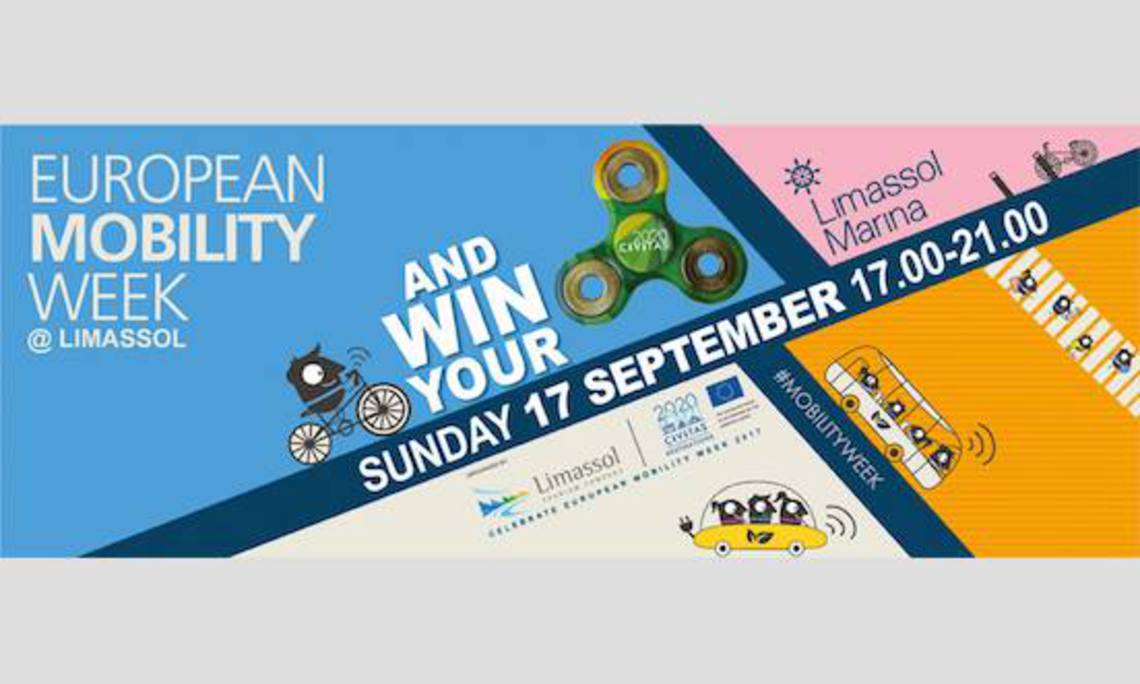 This Sunday, 17th September 2017, we are honored to participate in the European Mobility Week organized by the Limassol Tourism Company under the 2020 Civitas initiative for cleaner and greener cities!
The full day program of all events that will take place on this day can be found here
Nextbike Cyprus Ltd is proud to contribute towards this initiative and will be participating in the Bicycle Treasure Hunt by offering free nextbikes to the public. For those who are interested in taking part please do come a bit earlier so that we can accommodate your bicycle needs in time for the treasure hunt!
The Bicycle Treasure Hunt will commence at the Nextbike Cyprus Old Port Station at 18:00hrs.
A questionnaire/treasure map will be handed to each participant with questions / leads that will guide you through the treasure hunt so as to follow the correct route. There will be colored ribbons placed beforehand in certain landmarks in the Limassol city center and each participant will need to get one ribbon from each landmark to present at the final destination as proof that he or she has completed the route. You will also need to take a selfie with your nextbike at each landmark! The first participant that will return to the starting point and present all ribbons and photos will be the winner of the Treasure Hunt! Random photos of participants may also be taken by us so make sure to pose with your bikes!
We look forward to seeing you all there!