Image by Mila
23.07.2015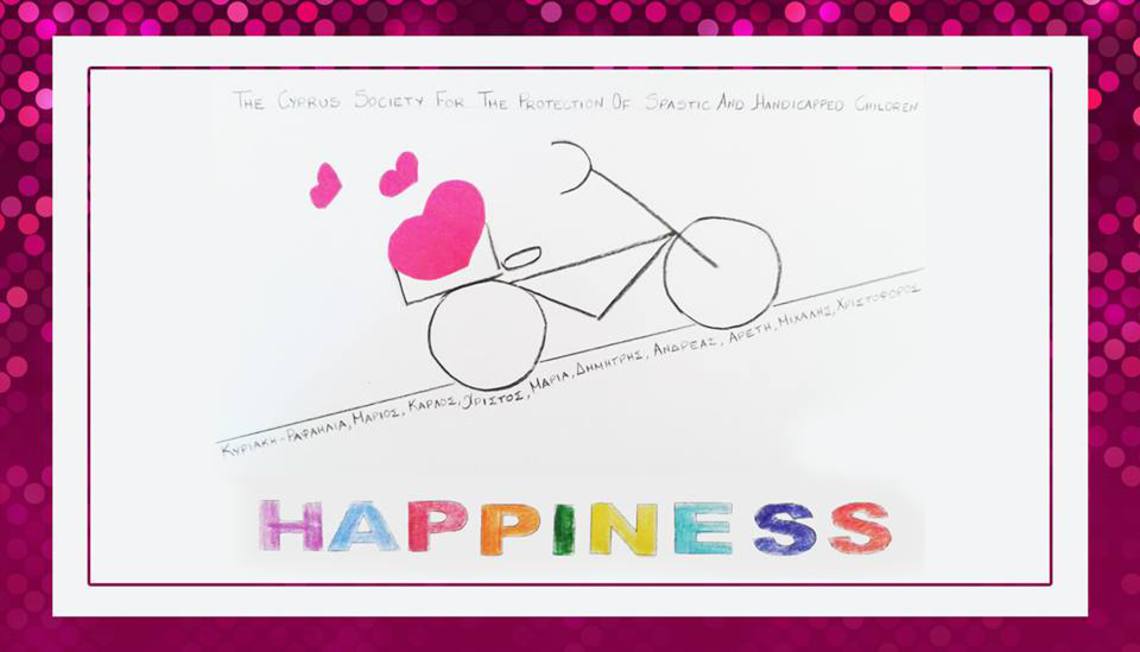 Dear All,
Charity can be interesting, beautiful and stylish! We would like to invite you to spend a wonderful time and to help to raise the funds for the Cyprus Society for the Protection of Spastic And Handicapped Children Παγκύπριος Σύνδεσμος Προστασίας Σπαστικών και Αναπήρων Παιδιών at our unforgettable Fundraising Charity Event Presented by Image by Mila, under the auspices of the First Lady Mrs A. Anastasiades, supported by The Embassy of the Russian Federation in the Republic of Cyprus which will be taking place: in Limassol on the 25th July 2015.
GREAT PROGRAM IS WAITING FOR YOU:
1. Symbolic cycling. Bikes provided by Nextbike Cyprus, beautifully decorated with flower arrangements for ladies and olive branches for gentlemen will be provided to each who wishes to participate in stylish ride!
2. Ceremonial reception at the roof pool and garden of Olympic Residence Limassol with sparking wine and delicious finger food!
3. Competition for the title of the most stylish and chic with amazing prizes! The judging committee will nominate those who take part in stylish ride for the best dressed awards based on imagination, creativity and personal style taste. Each participant will have the opportunity to express hers or his personal dressing style and receives one of the luxurious prizes:
❤Category for the Best Dressed Lady:
Elegant golden necklace with glamorous pendant with pure 3 carat Blue Topaz edged with 34 diamonds Icdc Israel Cyprus Diamond Center in Limassol
❤Category for the Best Dressed Gentleman:
A unique experience a Supercar ride with exclusive Maserati GranCabrio Sport for a weekend drive Prestige Car Rentals
❤Category for the Best Dressed Couple:
1 Night Accommodation for two in a Luxury Apartment of the Olympic Residence including gastronomic breakfast by Como Osteria and Spa Treatment Olympic Residence Limassol, Cyprus- Unfogettable Surprise from the Presenter of the event
4. Olelukole Photography will be capturing this fabulous Fund Raising Event!
5. A cutting cake ceremony presented by Pastry Chef and Cake designer Алина Березовская educated by the famous and most Michelin Guide star holder, Alain Ducasse!
6. Gifts and discounts on products and services from the sponsors of the event!
7. Great raffle prizes for ticket holders!
DRESS CODE:
Chic, Stylish, Glamour, Dress to Impress (no sport clothes or sport shoes).
TICKET PRICE
- 50 euros.
The tickets for the event can be only bought on via web-site http://imagebymila.com/stylish-cycling/ All funds raised from ticket sales and donations will be given directly to the Cyprus Society for the Protection of Spastic And Handicapped Children.
Please donate even if you can't attend the event!
TIME - 20.00 - 23.00. Meeting of participants and guest at the Olympic Plaza Residence, Limassol.
WITH THE SUPPORT OF:
Olympic Residence, Prestige Group, ICDC, Leptos Estates, Nextbike Cyprus, La Maison Du Vin, Olelukole Photography, Yiammy, Flowers and Designs By Roys Herodotou, M K L Christodoulou LTD Printing and Design house.
RAFFLE PRIZE PROVIDED BY:
3F Cyprus, Limegrove Spa & Fitness at Limassol Marina, Kouross Fashions, La Maison du Vin, Limassol, Image by Mila, Parasuerte Boutique
SUPPORT IN ORGANIZATION OF THE EVENT:
Special Moments in Cyprus
MEDIA SUPPORT:
Стиль Жизни, Европа Кипр, Кипр Информ
THE JURY:
Vivian Kanari(TV star)
Mila Lev (personal stylist)
Ioannis Mallas (director of modeling agency)
Balazs Lendvai(international model)
We are looking forward to see you on the most Stylish, Kind and Happy event!!
Please share information about our event! Let's help young heroes who have faced serious problems at the very beginning of their lives! — with Mila Lev.<.P>